The Coconut Grove Playhouse has been a point of controversy for years, with preservationists and others fighting to preserve the historic building while the County's plan calls for demolishing the main auditorium and replacing it with a smaller theater. On March 15, 2023, the City's Planning & Zoning Appeals Board upheld an appeal to reverse a waiver granted by the County to demolish the main auditorium, a significant win for preservationists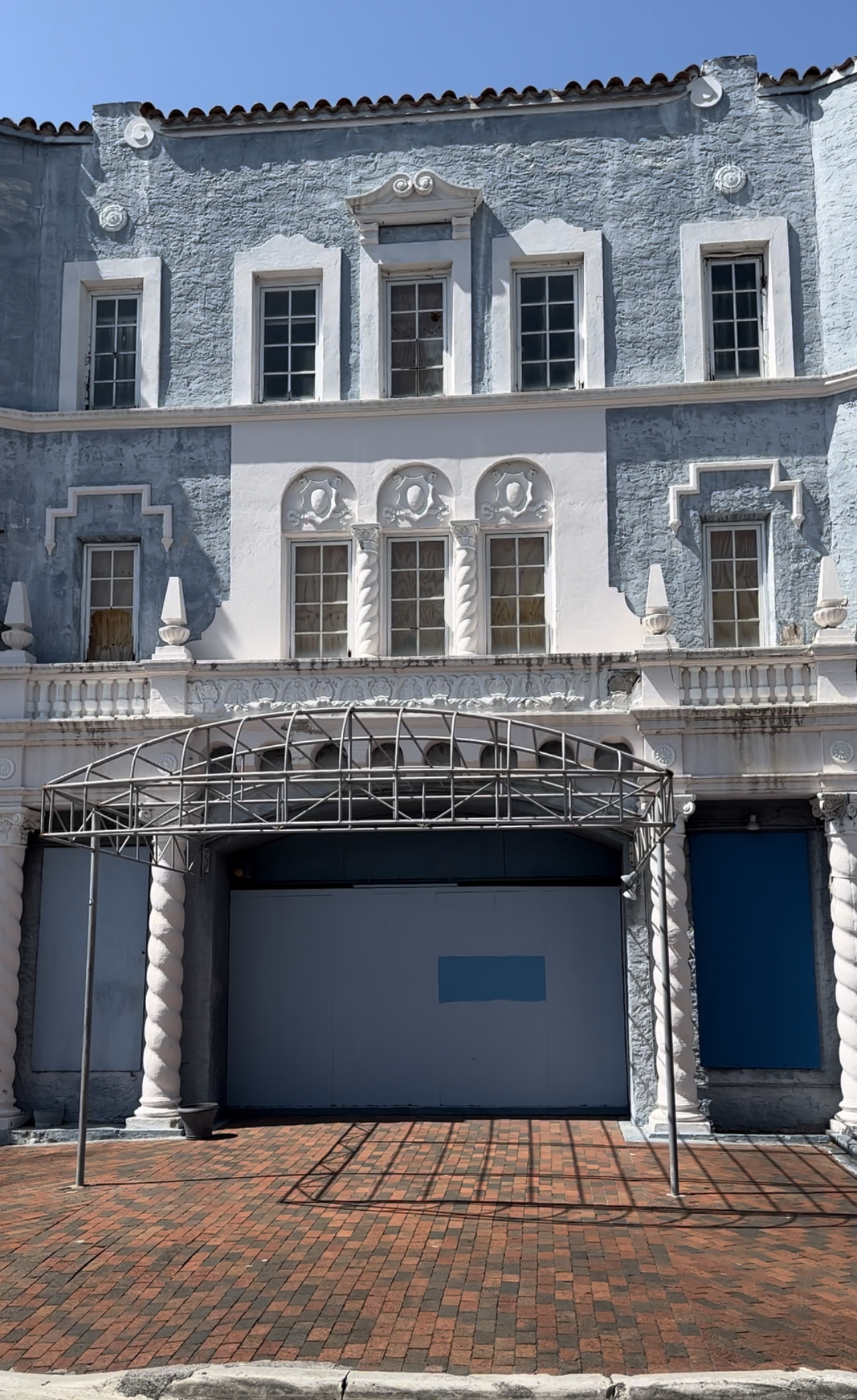 The theater's history dates back to the Florida Land Boom of the 1920s, when Kiehnel and Elliott, a renowned architectural firm, designed it as a fancy Spanish Rococo movie palace with a year-round climate control system. The mixed-use design included seven stores and 1,500 seats, making it one of the most magnificent theatrical auditoriums in Miami. After closing in the 1930s, it was repurposed as a school for the training of Air Force navigators during World War II. The theater was renovated in 1955 by renowned architect Alfred Browning Parker to make room for the Coconut Grove Playhouse, Miami's first real live theater, which later developed into one of the most significant regional theaters in the nation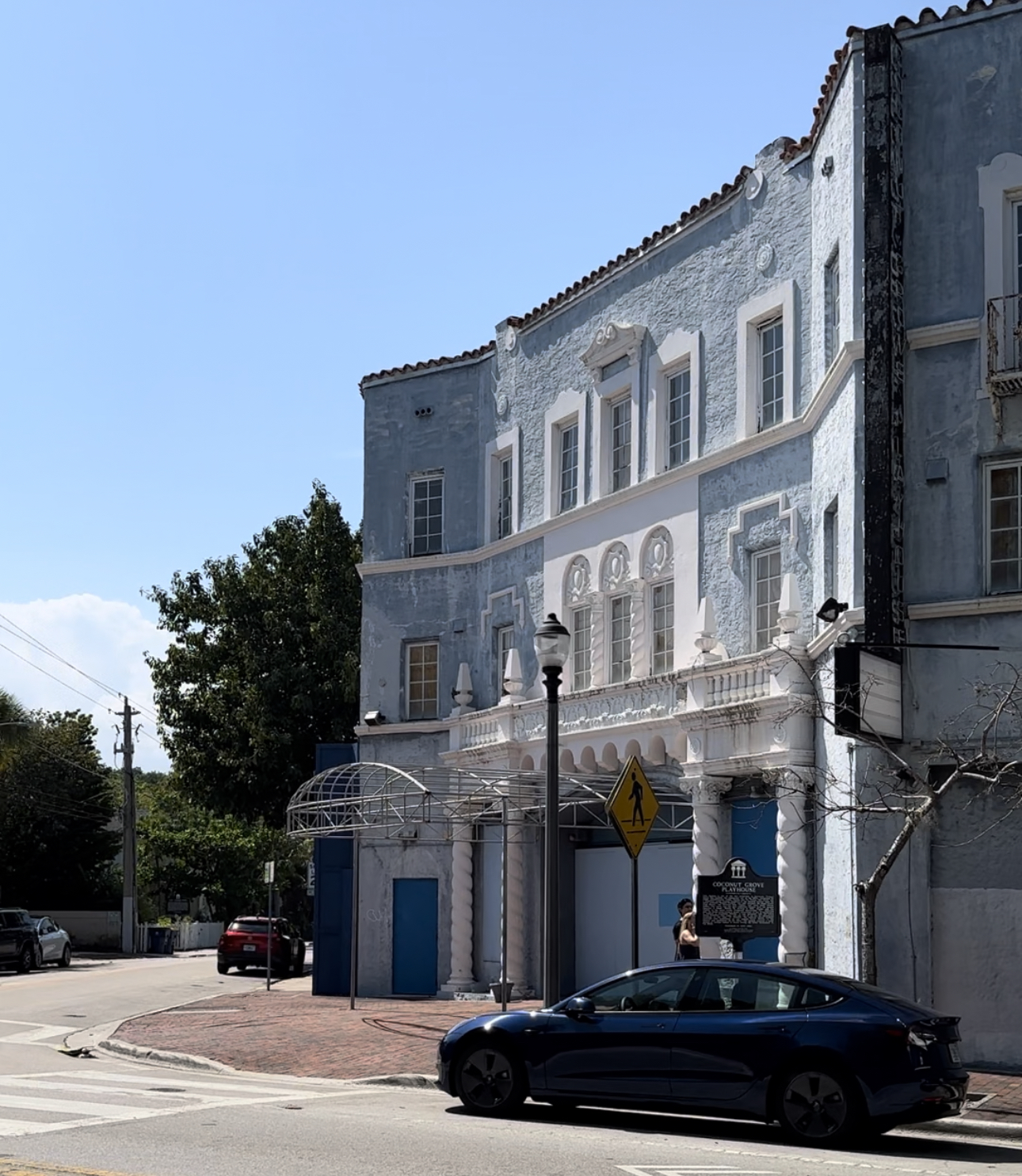 Despite its storied past, the Playhouse's future remains uncertain. Community leaders have shared their views on this latest development. Melissa Meyer, a professor of architecture and interior design at Miami Dade College, believes that there is no need for compromise because taxpayers own the Playhouse and voted for its complete restoration. Marlene Erven, president of the Coconut Grove Park Neighborhood Association, hopes that the Playhouse will be fully restored and preserved. Anthony Vinciguerra, an immediate neighbor of the Playhouse, believes that it is important to preserve the Playhouse structure and maintain a mix of arts/cultural use and commercial use on the property.
The Playhouse's current owners, the Coconut Grove Playhouse LLC Inc., intend to conserve as much of the theater's facade as possible while erecting a new theater, condominiums, and a parking garage on the property to provide a long-term endowment for the venue. The Playhouse has been authorized $15 million from the 2004 Miami-Dade County General Obligation Bond program to finance a restructuring program, which will be combined with $5 million from an earlier bond issue.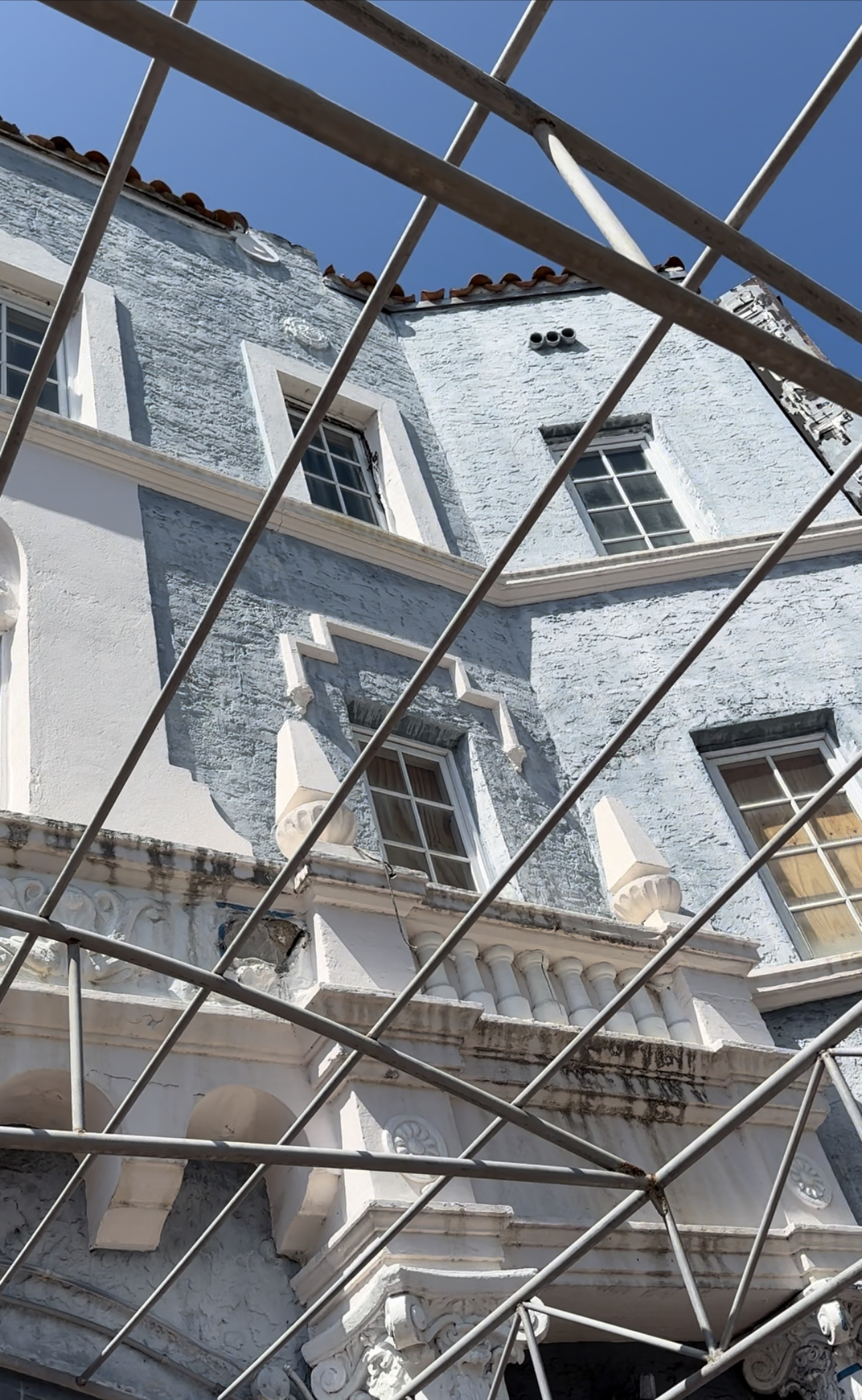 The Coconut Grove Playhouse is a remarkable example of Mediterranean Revival style, with masonry construction, stucco-textured surfaces, cast stone or concrete ornament, a combination of roof slopes, arcades, loggias, and colonnades, clay barrel tile roofing, awnings, decorative ceramic tiles, and wrought iron accents. While its fate remains uncertain, one thing is clear: the Coconut Grove Playhouse is a significant piece of Miami's architectural and cultural heritage, and its preservation is essential for the community.